APP OR WEB
DocuCam is a cloud-based video storage platform. Video is stored using gold-standard video encryption onto our Amazon Cloud Servers. Sharing can only occur with one individual at a time, is permanently logged, and securely viewed! Docucam can be used via the app or on the web!
PERSONAL USE
There are countless reasons why you should NOT to store personal or company videos on your phone, hard drive or mobile. Be it a video of your belongings for insurance reasons, personal messages to friends or colleagues, or videos documenting business activities. With DocuCam, we seamlessly integrate the camera on your phone to an organized storage platform.
BUSINESS
Important video require a heightened level of security. DocuCam provides the medical, legal, or just about any industry for that matter, the ability to document with video, and securely save and share. Capture video from within the app, or upload recordings from other sources. Even recorded video conferences!
A safe place for your special videos!
Save As You Record
Open the app and start recording. As long as you're connected to WIFI your video is being encrypted, and saved to our secure cloud servers.
Upload Saved Recordings
Select the UPLOAD VIDEO to upload videos already saved on your mobile device. Videos are encrypted, saved to our cloud servers for future tracked sharing!
Video Conferencing
Upload your recordings captured during your video conference. Sometimes important meetings need to be stored for future reference!
Verified Invitations
Each invitation sent to others to view a video is double verified. You can be confident the viewer is the party intended to view the video!
Tracked Sharing
Invite others to view a video. The invited person may then view the encrypted, streamed video for a limited period of time.
Tracked History
Permanent, un-editable history. Each video has a complete history, including upload history, sharing details (who, where, and when).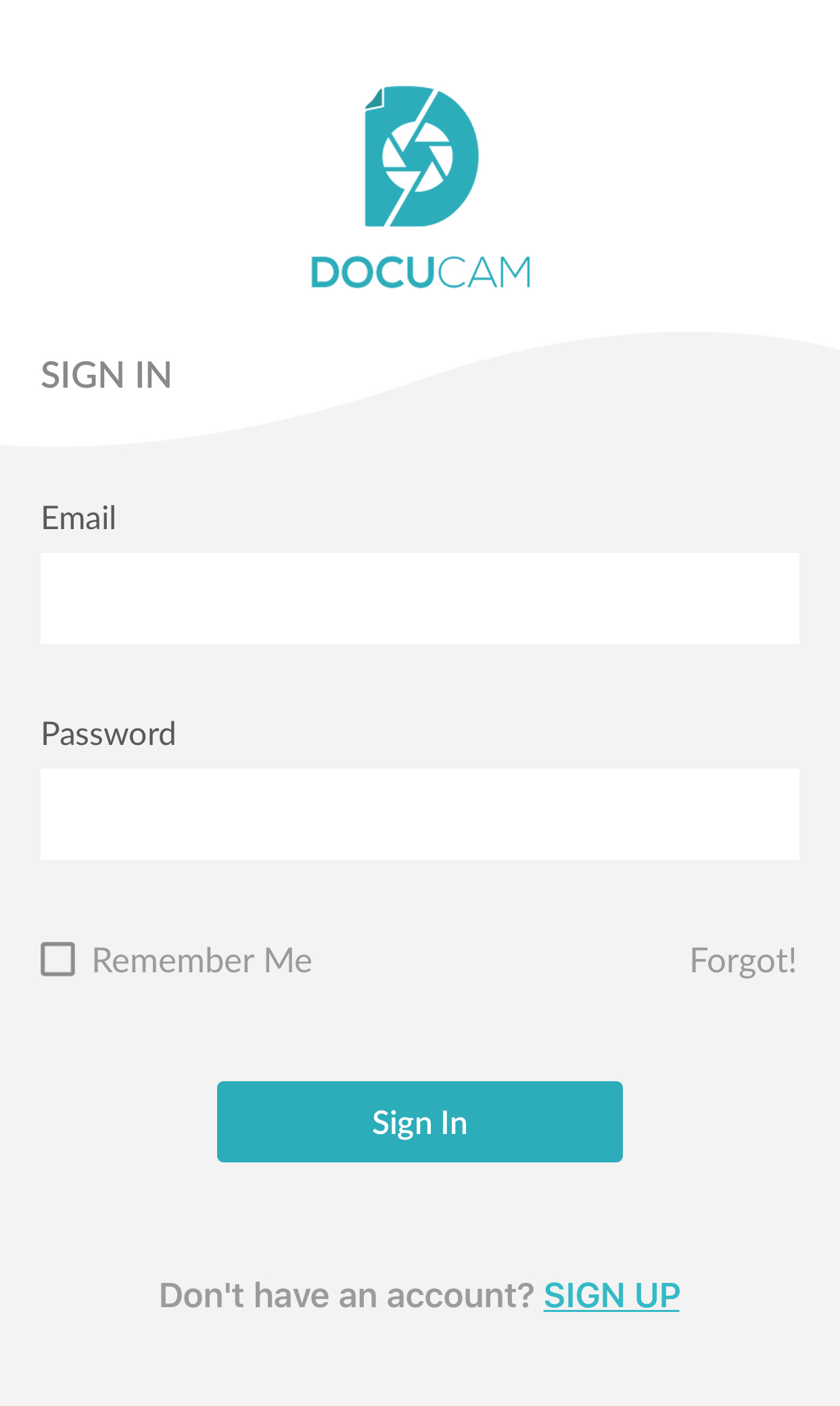 The DocuCam interface has been painstakingly designed to reflect the focus of the app. A simple, seamless, efficient user interface that lets the user get execute their actions easily!
One-click launch to record video

In-app video stores to directly to the cloud.

Quick access to video-sharing functions.

Upload other recordings from your device.